About Us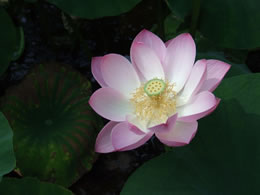 The Depression Treatment Program at Portland Psychotherapy is dedicated to using methods of treating depression that are based on the best science that is available. This is known as evidence-based practice and means we use what science has to say to guide our practice in choosing what is most likely to help. Currently, we have several counselors providing Portland therapy services.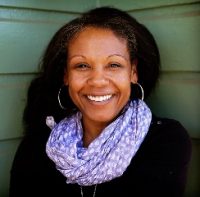 Ms. Hardy is a licensed clinical social worker in Oregon. She describes her approach to psychotherapy in the following manner: "My approach is holistic and demonstrates a deep appreciation for the uniqueness of each individual. I provide a warm, genuine, and validating environment in which we can safely explore that which is, and is not, working. I believe the foundation of individual mental health involves having a positive relationship with ourselves. Our relationship with our self impacts our relationships with others, the choices we make, the expectations we set for self and others, and how we view the world outside of us." 
Phone: Ms. Hardy can be reached at 503-281-4852, ext. 217
Jason Luoma, Ph.D.
Dr. Luoma is a Licensed Psychologist in Oregon (#1661). He has a Ph.D. in Clinical Psychology describes his approach to the psychotherapy in the following manner: "I provide evidence-based psychotherapy for people who are struggling with the difficulties that life often presents, to help them let go of that struggle and create whole, vital lives that can be lived with integrity. I strive to help people live better, to be more fully alive in their lives, present to each moment, and accepting of themselves. I help people to clarify what matters most in their lives and act toward that end. I tend to be fairly active in therapy and provide structure in sessions to help people learn new and more effective ways of responding to troubling emotions and thoughts that can serve as barriers to fuller, richer lives. Many of the methods I use come from a type of cognitive behavioral therapy called Acceptance and Commitment Therapy(ACT). To learn more about Dr. Luoma, you can visit his personal webpage.
Dr. Luoma was interviewed for an article on beating the winter blues in the December, 2008 edition of Portland Monthly Magazine, and has presented on SAD at the Multnomah County Library. If you are interested, you can see the piece here.
Personal Interests: Gardening with permaculture principles, community building, reading, appreciating good food.
Phone: Dr. Luoma can be reached at 503-281-4852, ext. 213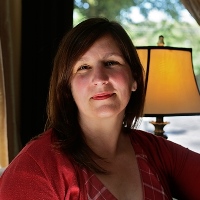 Jenna LeJeune, Ph.D.
Dr. LeJeune is a Licensed Psychologist in Oregon (#1600). She has a Ph.D. in Clinical Psychology and describes her approach to the psychotherapy in the following manner: "I use very pragmatic and client-directed approach. I do not subscribe to an 'illness/disease' based model of psychotherapy that I find to be stigmatizing and limiting. I work from a collaborative and respectful place to help clients explore what is and isn't working in their lives and utilize empirically supported treatments, including Acceptance and Commitment Therapy, whenever possible. Most importantly, I strive to always treat clients with dignity, respect, and compassion as I work to help them create for themselves the kind of meaningful life they desire." To learn more about Dr. LeJeune, you can visit her personal webpage.
Personal Interests: Spending time with my dog Grace, traveling, art, and cooking.
Phone: Dr. LeJeune can be reached at 503-281-4852, ext. 215
If you'd like to talk to one of our therapists, you can either call them at their phone number above, or contact us using the confidential form below.