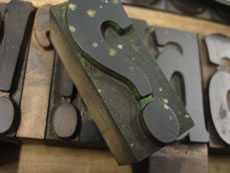 How do I know if I am depressed?
While there are numerous self-report questionnaires available on the web, the only way to get a definitive diagnosis is by getting a comprehensive evaluation by a mental health professional. This initial assessment will look at factors such as your current functioning, past psychological difficulties, family history, and your medical history. An accurate and comprehensive diagnosis is essential to guide effective treatment planning. To schedule an initial assessment please call 503-281-4852.
How much does therapy cost?
The cost of therapy at Portland Psychotherapy varies by therapist or group. Also, as part of our commitment to providing access to effective mental health services to all members of our community, we do offer some sliding scale services to those with no insurance and who are in financial need. We also have a psychiatrist who is contracted with us that evaluate people for medications as well.
Will insurance pay for treatment?
Yes, insurance will usually cover a significant portion of the cost of therapy. However, every insurance plan is different and trying to determine exactly what your plan will cover can be tricky. We will be happy to call your insurance company for you to determine exactly what your copay and deductible will be. We will also get preauthorization for you if that is required by your plan. Portland Psychotherapy will bill most major insurance companies including Blue Cross/Blue Shield, Aetna, PacificSource, United Healthcare, ODS, and Cigna.
What kind of therapy is done at the Depression Treatment Program?
At Portland Psychotherapy, we specialize in using empirically supported treatments for mood disorders. This means that the work we do if informed by science and has been shown to be effective in research studies. Several therapist practice a form of cognitive-behavioral therapy called Acceptance and Commitment Therapy (ACT), which has been shown to be an effective treatment for a variety of psychological problems including depression, psychosis, etc. Others practice a therapy called Radically Open Dialectical Behavior Therapy, which has been shown to be particularly effective for more chronic forms of depression.
How do I decide what therapist to see?
The match between a client and his or her therapist is one of the most important predictors of whether or not therapy will be beneficial. Because of this, we are committed to helping you find a therapist with whom you feel there is a good match, whether that is one of us or helping find a referral to one of our many respected colleagues in the greater Portland area. After reading a little about each of the therapists in the program, if you find one that seems like a potential good fit, you can call 503-281-4852 to schedule an intake session. Of there is no one here who seems like they might be a match for what you are looking for, feel free to call us and we will try to find an appropriate referral for you with another provider in the area.
What about medication?
Portland Psychotherapy specializes in using therapy to treat psychological difficulties. However, we usually have a prescriber on staff to help with concurrent medication management as needed and also work with several psychiatrists in the area when medication might be an appropriate component to the treatment.
How frequent are sessions and how long will therapy last?
The answer to those questions depends on many factors. Most commonly, people come to therapy once a week for one 45-60 minute session, although again, that can vary. Some people also participate in our groups and classes. And therapy lasts for however long is it useful, which can be anywhere from a few sessions to working with a therapist in longer-term therapy. We work collaboratively with our clients and you can discuss these treatment planning questions together with your therapist.
Will my partner/spouse/boss/parent find out that I am in therapy?
No, unless you explicitly give your written consent to have us provide them with information. What is discussed in therapy is confidential and private. By law it is illegal for your therapist or anyone else at Portland Psychotherapy to disclose any information about you with your written consent except under a few, very specific circumstance (for example in cases of imminent risk of suicide). This includes not disclosing information to partners, spouses, employers or parents (for individuals over age 15) no matter who is paying for treatment. Confidentiality and the limits to confidentiality will be explained to you in detail before you even begin therapy so that you can feel confident that the information you discuss with your therapist will be private.